October 2021 Product Updates
Product Updates is our monthly post on new features and product improvements to keep you up to date.
Search Box Added to the Teams Page
A search box has been added to the Manage Tab within Teams view. Quickly search by team name, VoiceHub number or EmailHub (in beta), helping to navigate faster to the desired team.
Filter Insights by Assigned, Closed and Unassigned Tickets
Ever wonder the breakdown of your insights by different ticket statuses? Now you can filter the insights tab by ticket status: assigned, closed, and unassigned. This helps you hone in on current vs. past ticket insights.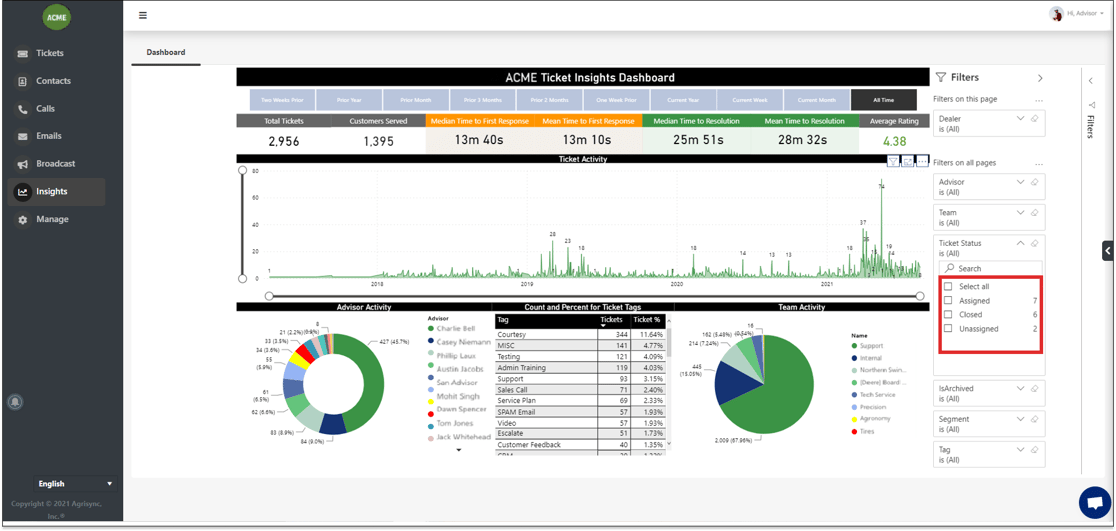 Updated Ticket Media Limit to 50 Images
Ticket media limitation has now been updated to 50 images per ticket. Before now, you could only add 20 images, so this gives you the option to share and receive more details via photos!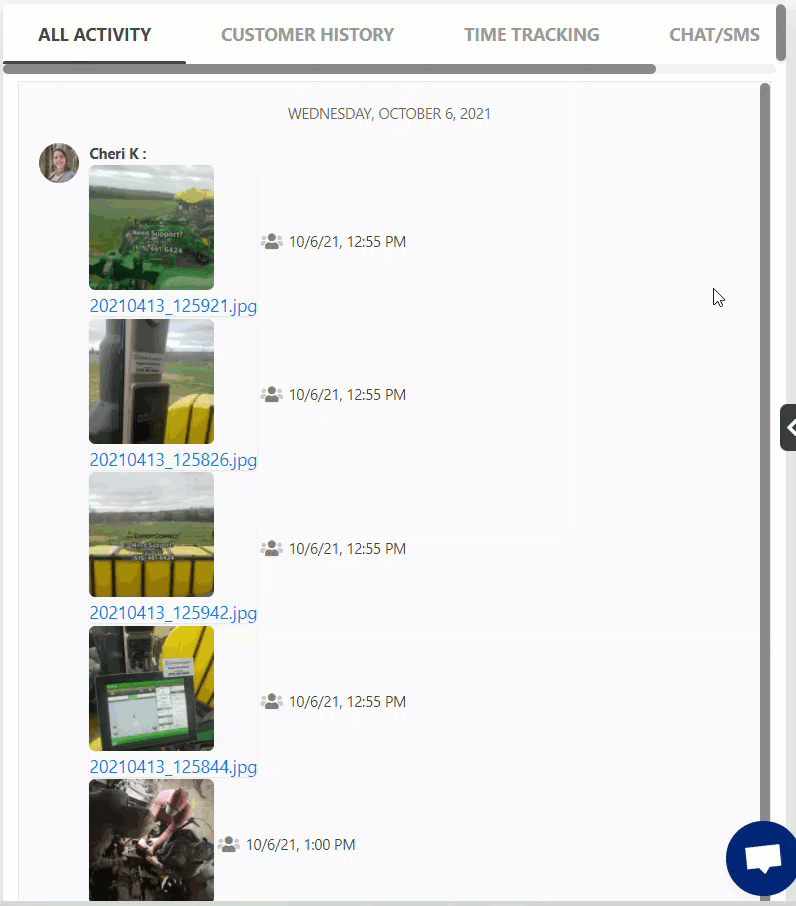 Other Notable Features
While these features are shiny and new, we were also able to update a few other things that you may find helpful:
Be A Beta Tester — Have you submitted an application to take part in our beta program for EmailHub, Call Recording, and Call Queue? Don't miss out on this opportunity — apply today!
Show Call Tree Option Inside Ticket — When customers select a call tree option when calling it will now show within the ticket which call tree slot the customer selected. This will work if customers call and leave a voicemail or if an advisor picks up the call, but will not show for missed calls.

Stay updated with new features as they become available by following our Changelog. Help us identify the next features or improvements to the AgriSync platform by upvoting or posting your feedback on our Feature Request Board. As always, you can reach our entire team when you text, call, or email our help@agrisync.com our support number.